Welcome To The University Center For Proposal Development
We work closely with faculty, staff, and administration across colleges and campuses at Oklahoma State University to develop strong and competitive external funding proposals.  An experienced grant writer is available to provide a wide range of pre-award services, advice, and information to strengthen and enhance proposal quality.  Our office coordinates and advises on internal and external collaborations, disseminates information on institutional resources, ensures that proposals meet funding agency guidelines, and assists in the overall improvement of the content, organization, and visual appeal of proposal submissions.
University Research Services offices are on the second floor of Cordell North (north wing) on Hall of Fame Avenue between the OSU Power Plant and Boone Pickens Stadium. Hours are 8 a.m. to 5 p.m., Monday through Friday.
"Your writing advice has been spectacular!  NIH agrees, 'This is an incredibly well written proposal that sets forth the hypotheses to be tested with significant preliminary and published data to show feasibility.'   Thank you!" - Dr. Rita K. Miller,  Associate Professor, Department of Biochemistry and Molecular Biology
"I simply cannot communicate how useful this service was to me." - Stephen L. Clarke, Ph.D., R.D, College of Human Sciences
"This is a superb resource at OSU and I am extremely grateful for the expert assistance." - Julie Thomas, Ph.D., College of  Education
"This office has been an invaluable resource for the Oklahoma LSAMP Program; every grant they have helped us with over the past 3 years has been successful!" - Kay Porter, Program Manager, Oklahoma Louis Stokes Alliance for Minority Participation
- - - - - - - - - - - - - - - - - - - - - - - - - - - - - - - - - -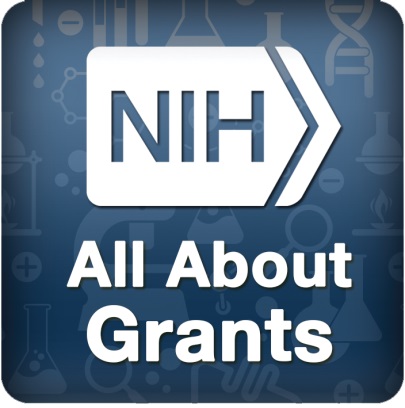 Who Ya Gonna Call… At NIH?
- - - - - - - - - - - - - - - - - - - - - - - - - - - - - - - - - - 


NSF Proposal and Award Policies and Procedures Guide